Trustworthy and Experienced Leadership
Hiromitsu Daimon, CMA, CIIA
Lead Portfolio Manager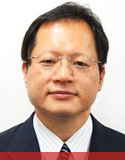 26
Years of Industry
Investment Experience
---
32
Years at
Nomura
Mr. Daimon has been the lead Portfolio Manager of the Japan Smaller Capitalization Fund, Inc. since July 2013, when he was also assigned to lead the Japan Small Cap team. He has specialized in managing Small to Mid-Cap funds since 2003. Before Mr. Daimon started his career as a Portfolio Manager in 2001, he held a wide range of roles within the company, expanding his knowledge in fields such as; Marketing, Trading, and Equity Analysis. As an Equity Analyst, Mr. Daimon covered Processing Industries stocks, mainly Machinery and Auto sectors including Auto Component Manufacturers, which largely consisted of Mid to Small Cap stocks. Mr. Daimon has an MBA from Hitotsubashi University, as well as a BA degree in Economics from Chuo University.
---
Makoto Ito
Portfolio Manager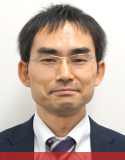 18
Years of Industry
Investment Experience
---
16
Years at
Nomura
Utilizing his prior experience as an analyst, Mr. Ito, has been managing the Japan Smaller Capitalization Fund, Inc. along with Mr. Daimon since July 2013. He began to manage funds consisting of Japanese Equities at Nomura Asset Management Co., Ltd. (NAM-Tokyo) in 2008, previous to that he had experience researching Asian equities and working as a financial sector analyst, and was appointed as a Senior Portfolio Manager in 2015. Prior to joining NAM-Tokyo, Mr. Ito worked at Mitsubishi UFJ Asset Management. Mr. Ito obtained an MSc Science degree from Tokyo University.